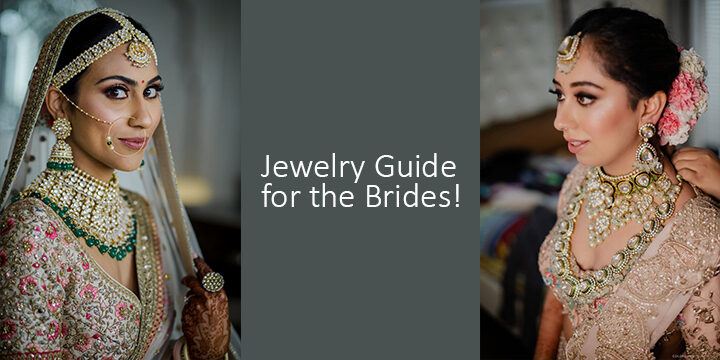 JEWELRY GUIDE FOR THE BRIDES!
As simple as it may appear, bridal jewelry buying is not a stroll in the park, and it is one component of wedding shopping that requires the most outstanding care. Your bridal jewelry's pzazz and elegance to your bridal appearance are unmatched, further boosting your bridal look.
The baubles you wear and how you wear them is a challenging task for which you should get a thorough understanding of the many forms of Indian bridal jewelry. Knowing your jewelry will assist you in putting together excellent jewelry combinations, but it will also help you decide between a heavily embellished appearance and a subtle minimalistic look.
KUNDAN JEWELRY FOR EVERY BRIDE
Kundan applies the same gold foil pressing technique to manufacture the bezels that contain the stones. But what distinguishes them is that, while Polkis are uncut diamonds, Kundan jewelry is made of glass rather than diamonds. While uncut diamonds are there in the gold framework of Polki jewelry, other gemstones are placed on top of it, and the edges are polished for a tidy appearance. In addition, the backside of a Kundan stone is enameled in various hues, making it even more gorgeous and popular among bridal decorations!
If you are not very fond of heavy makeup and jewelry, you can opt for simple and complementary colors for your jewelry. In contrast to that, if you love the extra glam, you can opt for darker shades and heavier jewelry.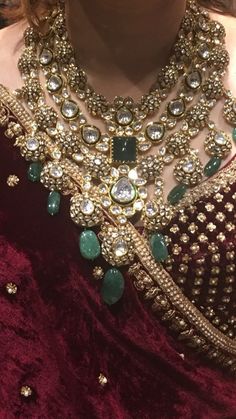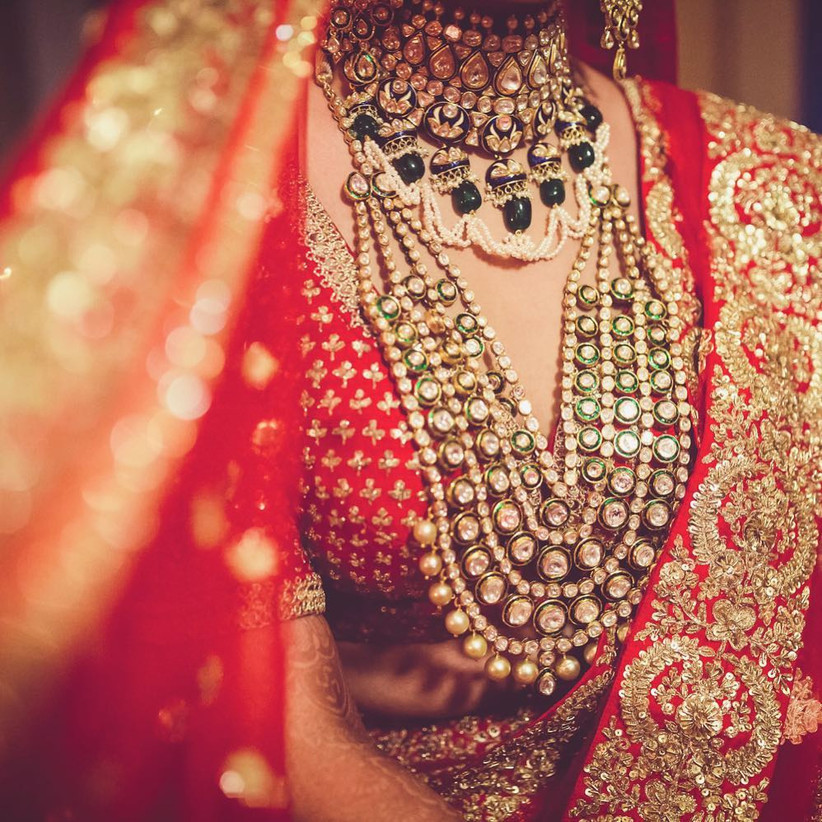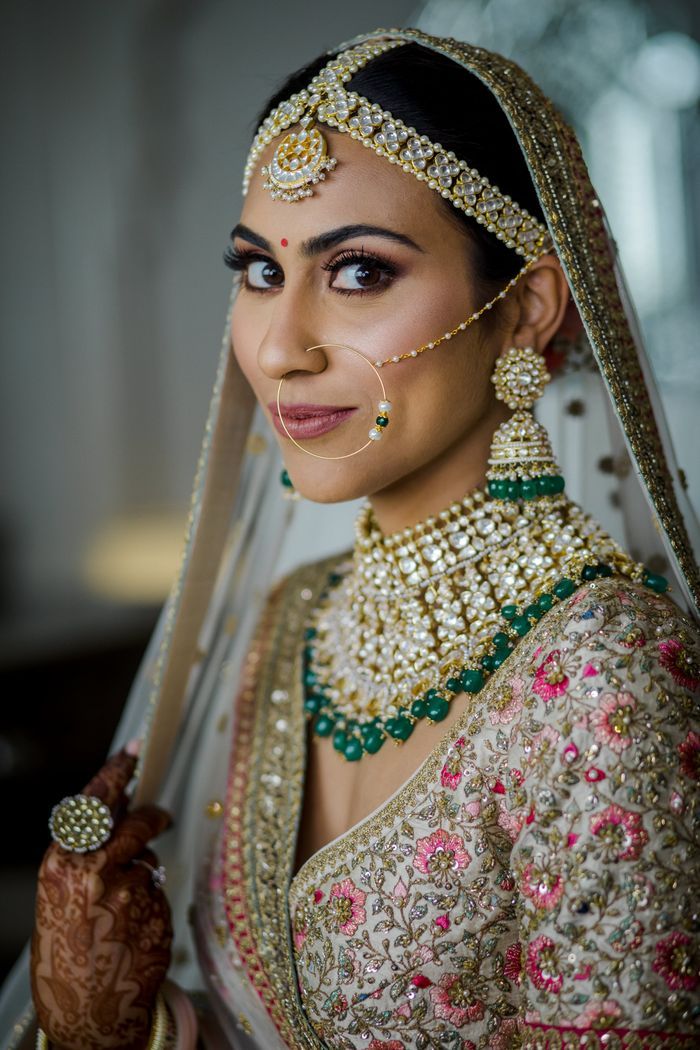 POLKI JEWELRY FOR BRIDES
Polki is an uncut, unpolished diamond with just one side flat and the other cut to a slightly convex, curving shape in its raw, near-earth-mined nature. We use gold foil to make Polki jewelry, featuring elaborate motifs on the back. These gold foils will then be used to secure the uncut diamonds. These uncut jewelry pieces look Royal, Rich, and Elegant on all brides, which adds to their ethnicity. Polki is a timeless and classic type of Indian jewelry, making it a sound investment that is frequently passed down as heirlooms.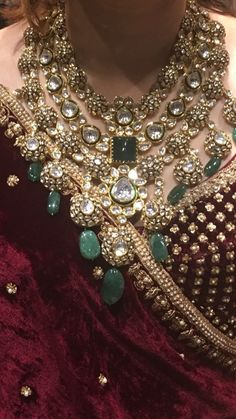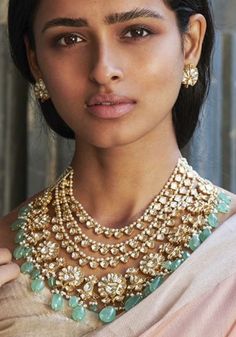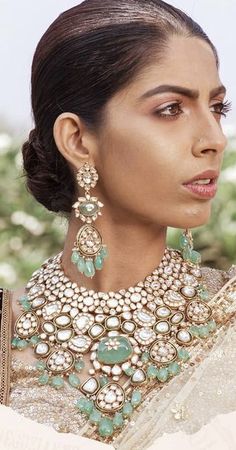 JADAU JEWELRY FOR BRIDES
The art of crafting jadau jewelry arrived in India with the Mughals and was mastered by artisans in Rajasthan, where it is preserved in its original form. The state remains the epicenter for it, and it is here that you should go to get your jadau jewelry set.
Jadau is a method of engraving valuable stones like diamonds, emeralds, and sapphires onto a gold setting. The meenakari technique is used to embellish the back of all jadau jewelry. The design is usually completed by a group of artisans known as Chiterias, and the construction is assembled entirely by Ghaarias. It may even take 2 to 3 months to produce the entire jewelry set. Aren't these sets beautiful? Do let us know which one will you go for this season!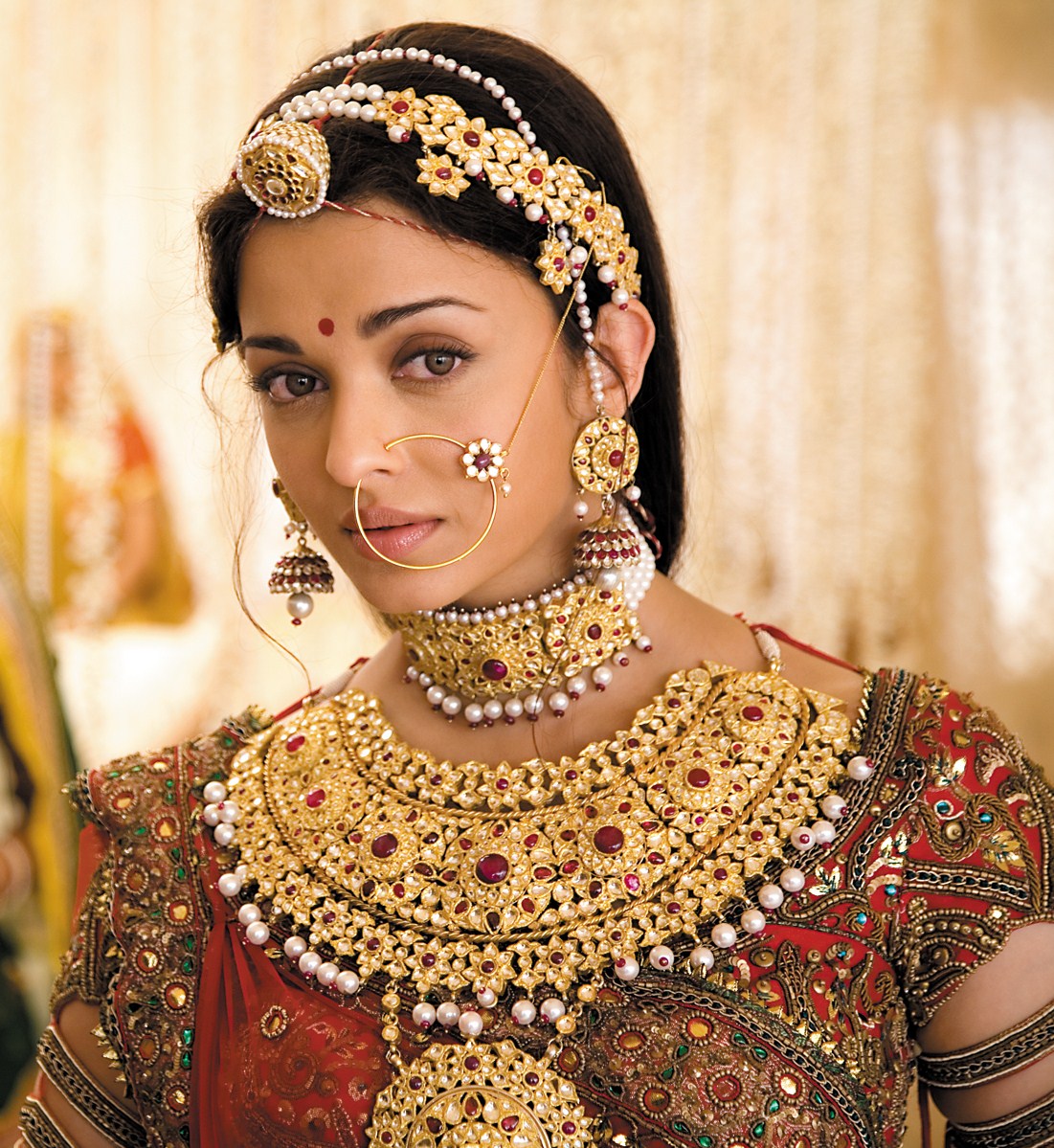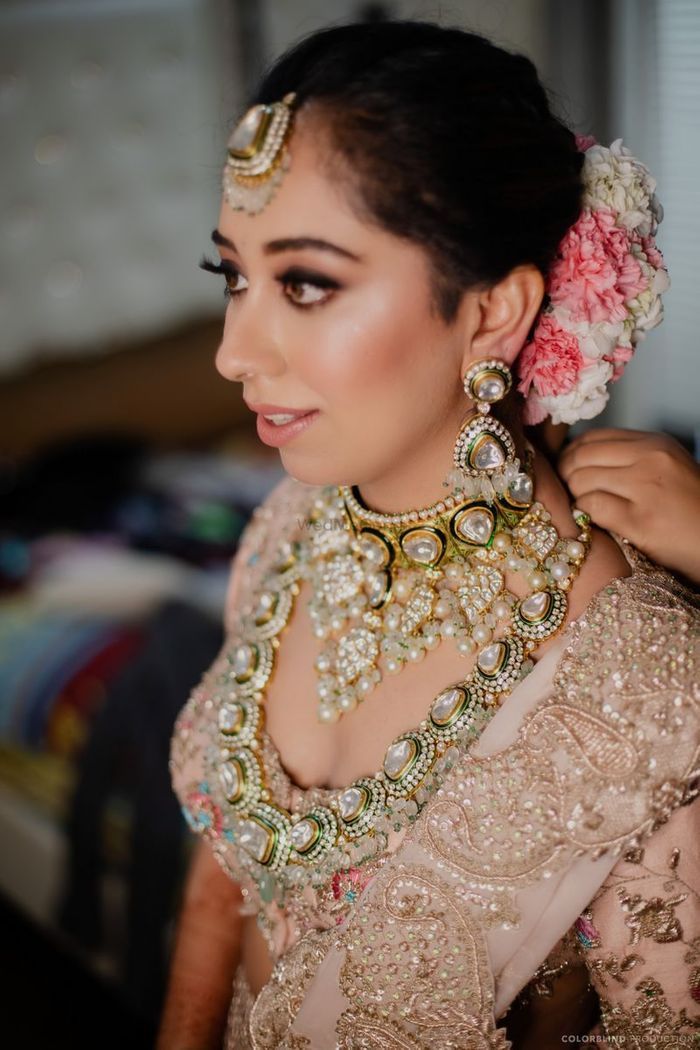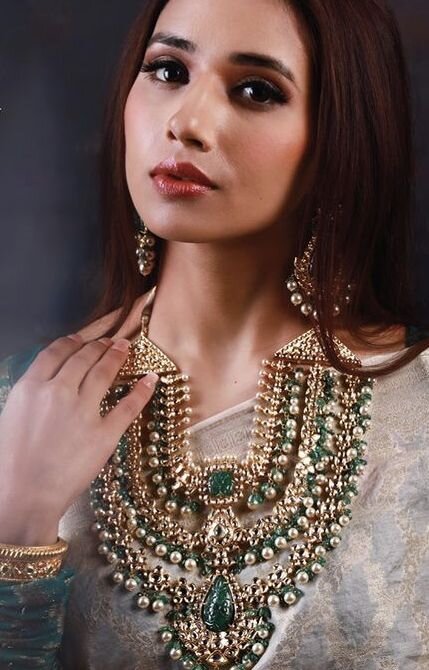 Related Articles:-
STUNNING ISLAMIC JEWELRY YOU SHOULD ADD TO YOUR WEDDING BUCKET LIST!
Jewelries that you need to know about before shopping for your wedding day
Categories: Earrings, Maang Tikka, Mang Tikka, Necklace Articles, Party wear jewellery, Princess-cut Jewellery, Traditional Indian Jewellery
Sorry, comments are closed for this item.