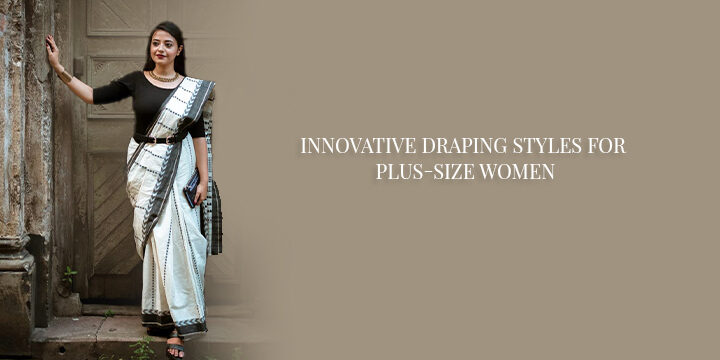 INNOVATIVE DRAPING STYLES FOR PLUS-SIZE WOMEN 
Indian women are obsessed with sarees and for all the right reasons. Saree is the most timeless and elegant piece of clothing. The best part is that it's unstitched, which makes it highly versatile and favourable. Sarees are so flexible that you can modify or alter them according to your taste, body type, and flair. A lot of women out there don't exactly know what kinds of sarees compliment them. Listed below are few major factors that you should keep in mind before you set your heart on a saree;
Fabric: Fluid fabrics like chiffon, net, chinnon, and georgette would look great on heavier women, while lean women should try out stiff fabrics like organza, banarasi silk, and brocade.
Colors: Plus size women should prefer dark colors, whereas slim women should incline towards pastels.
Work: Thin border followed by intricate and detailed embroidery or prints would be the best bet for plus-size women, while lean women should go for broad borders and wider motifs.
Coming to the drapery, the types of drape you choose not only determine how you will look but can also scale up or scale down your confidence level. Plus size women usually find it hard to handpick a draping style that would make them look slimmer without making them lose the beauty of the outfit. So, to rescue you from that quandary, below are few draping styles that would suit plus-size women.
1. THE INDO-WESTERN DRAPE
An indo-western drape is an amazing way to play down curves. You can give a tinge of contemporary wherever you feel like disguising or glossing over the Indian ensemble. The best and most effortless approach to do it is by adding a belt. You can drape the saree in a conventional manner and complete the outfit by wearing an ethnic belt. Belts can help to accentuate your waist. It'll give a visual division to your framework, which thereby will make you appear taller and slimmer. Another way to give an Indo western touch is by wearing your saree dhoti-pant or tulip-pant style, as such pants require fewer pleats. Lesser pleats would mean appearing less bulky around the midriff area, which would be a pure win-win situation for you. Yet another drape to look slimmer is by wrapping your pallu around the neck. The pallu dangling on the torso section will de-emphasize your upper half hence, making you appear leaner.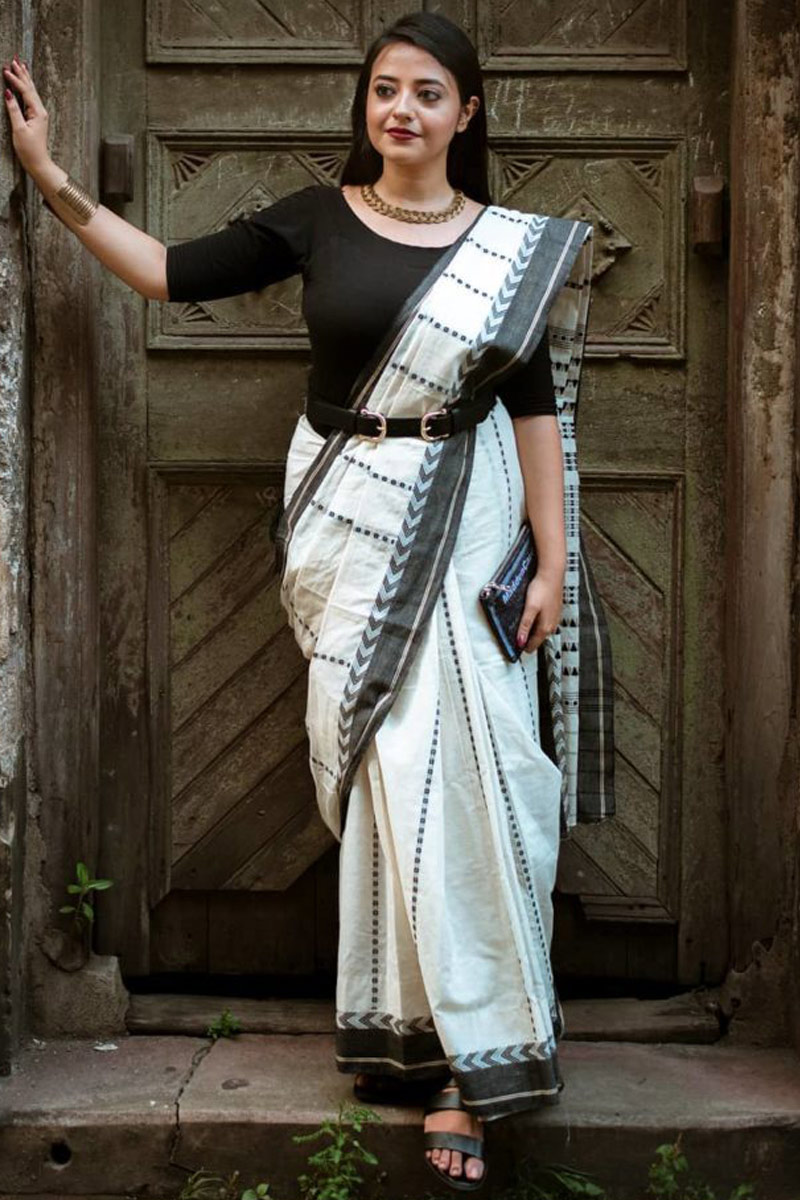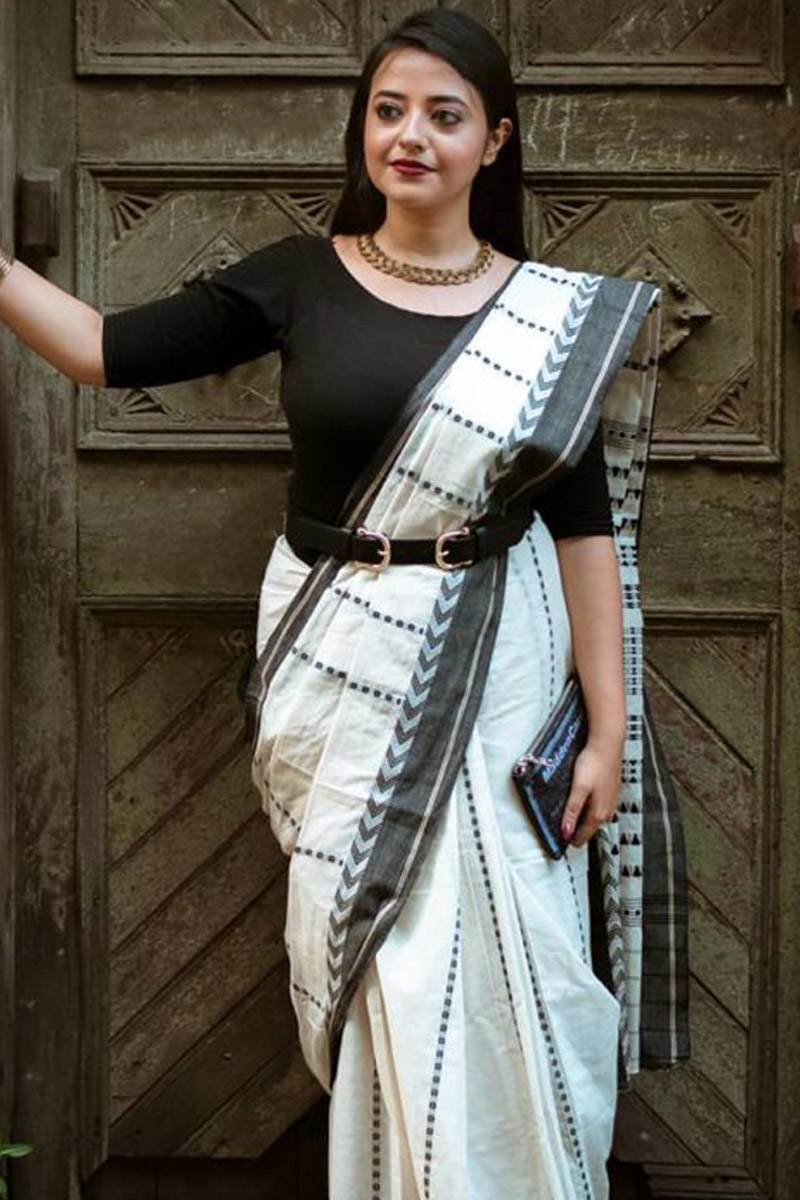 2. THE UTTER TRADITIONAL DRAPE
If you want to look thin without comprising the wholesome Indian composition, this one is for you. There are myriad drapes that you can don to execute this style. Commence with a regular nivi drape and once you're done with it, add a contrasting shawl or a dupatta for a vibrant duo. Do not use a translucent dupatta as the motive of inviting it in the ensemble is to hide the belly region. You can also wrap your shawl or dupatta like a poncho and put an accessorized closure to make it a dominant focal point. One more way to don it is to put it around the neck and add a belt to accentuate the look.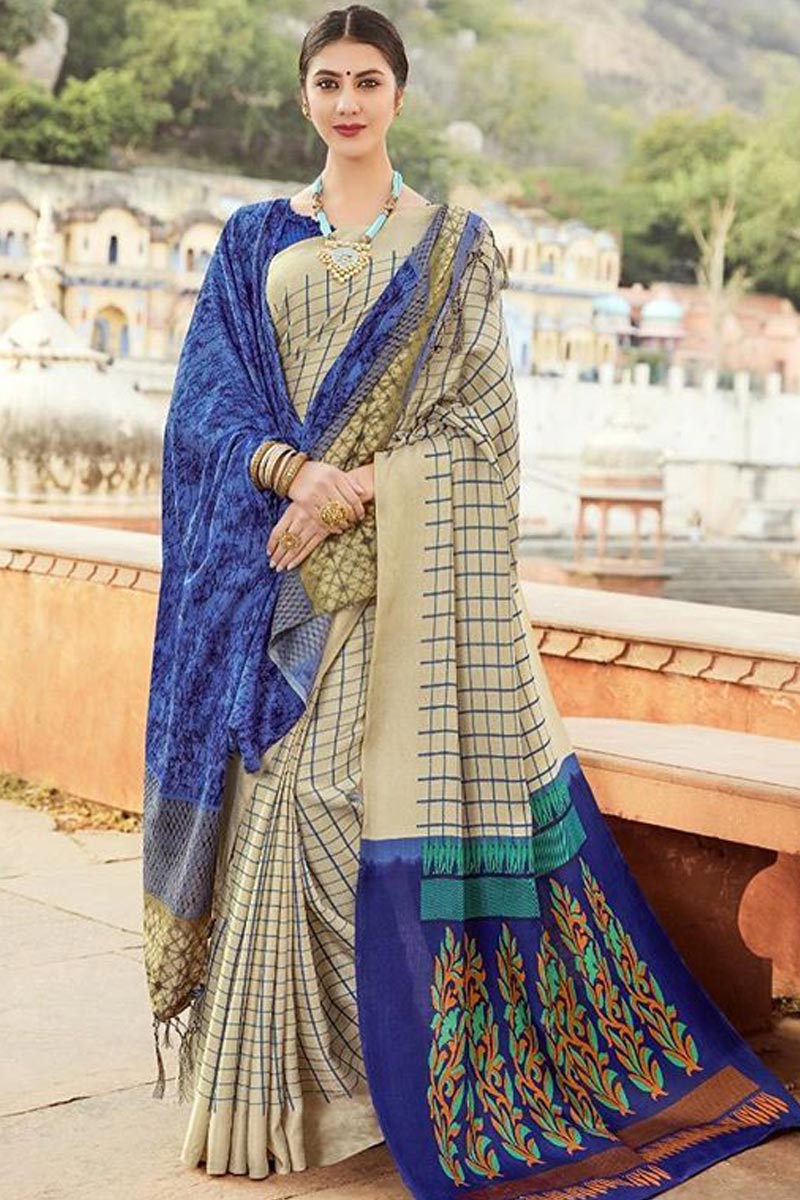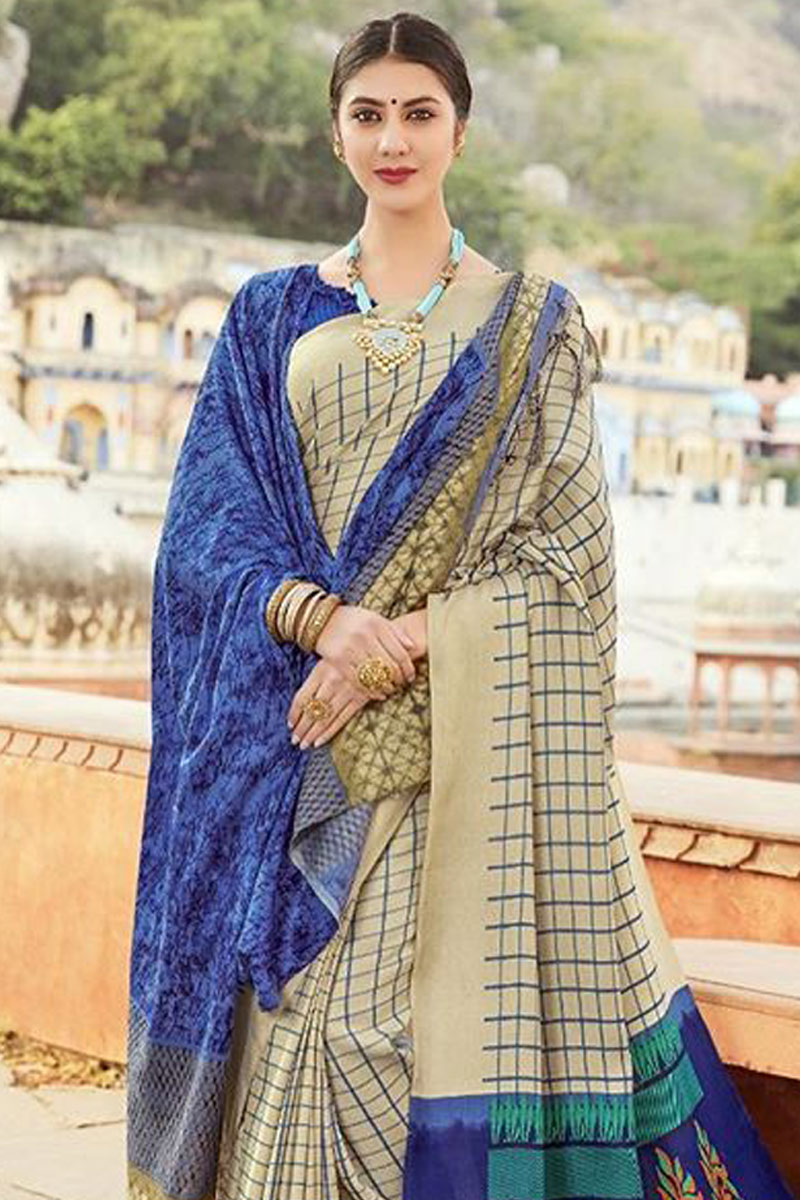 3. THE SOPHISTICATED DRAPE
If you don't want to shelter yourself under the piles of stiff fabrics, go for a gorgeous sleek drape. To get that smooth and gleaming outcome, you have to ditch all kinds of prints and patterns. Uncover the visually appealing textures with western embroideries. For fabrics, say adios to opaque materials like banarasi silks and get your hands on pellucid fabrics like net, chiffon, georgette, and so forth embellished with stunning embroideries like sequins, beadwork, and fish-scale. Such sarees will make you look thinner as they will cut out the bulk that is caused by stiff fabrics. Besides this, dark solid shades are your best friends. So, if you want to keep it minimal yet classy, satins and other soft fabrics will give a beautiful drape. A neat and pressed pleating alongside the gentle fall of the pallu is the duo you need.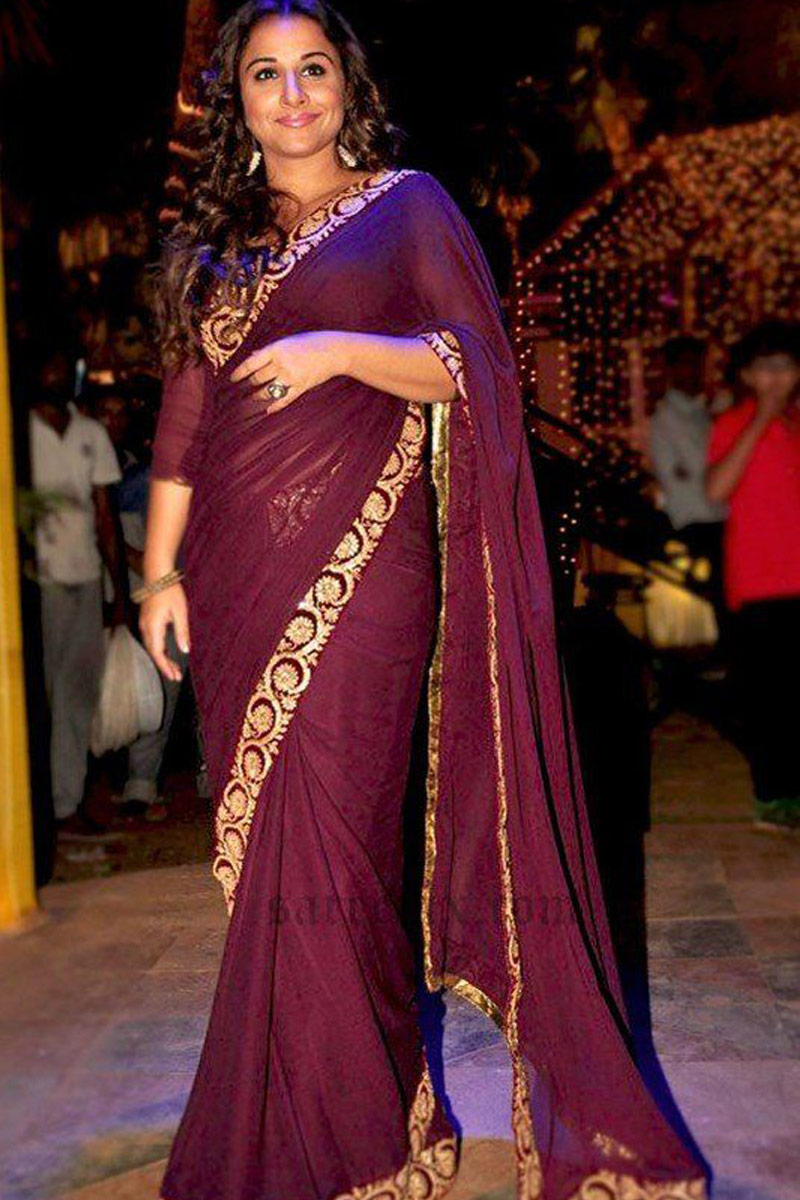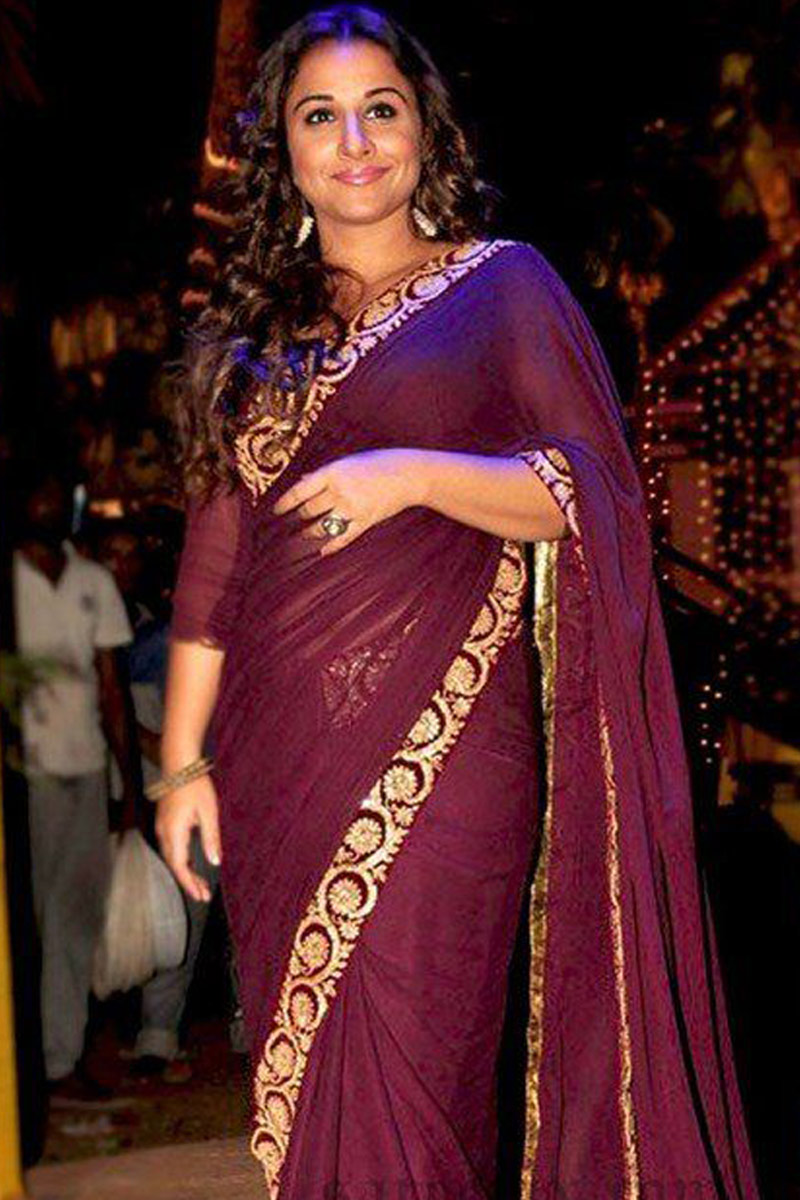 4. THE VIBRANT DRAPE
If you are a print-lover, you got to learn the basic psychology behind the prints before you set your heart on one kind. Wide and broad motifs are a huge no-no. Handpick sarees with detailed and intricate patterns like bagh and ajrakh. Just like bigger motifs, horizontal stripes are also a huge negative. You can pair it with a solid saree and make a half and half drape. The prints will give a pop effect that would help in breaking the monotony. You can also play with the prints by going for the gradation approach as it will give a slimming effect, which thereby, visually elongates your body. Try not to make a dozen pleats, instead be creative with the pallu. You can pleat it, drape it around the neck, style it like Gujaratis, and whatnot.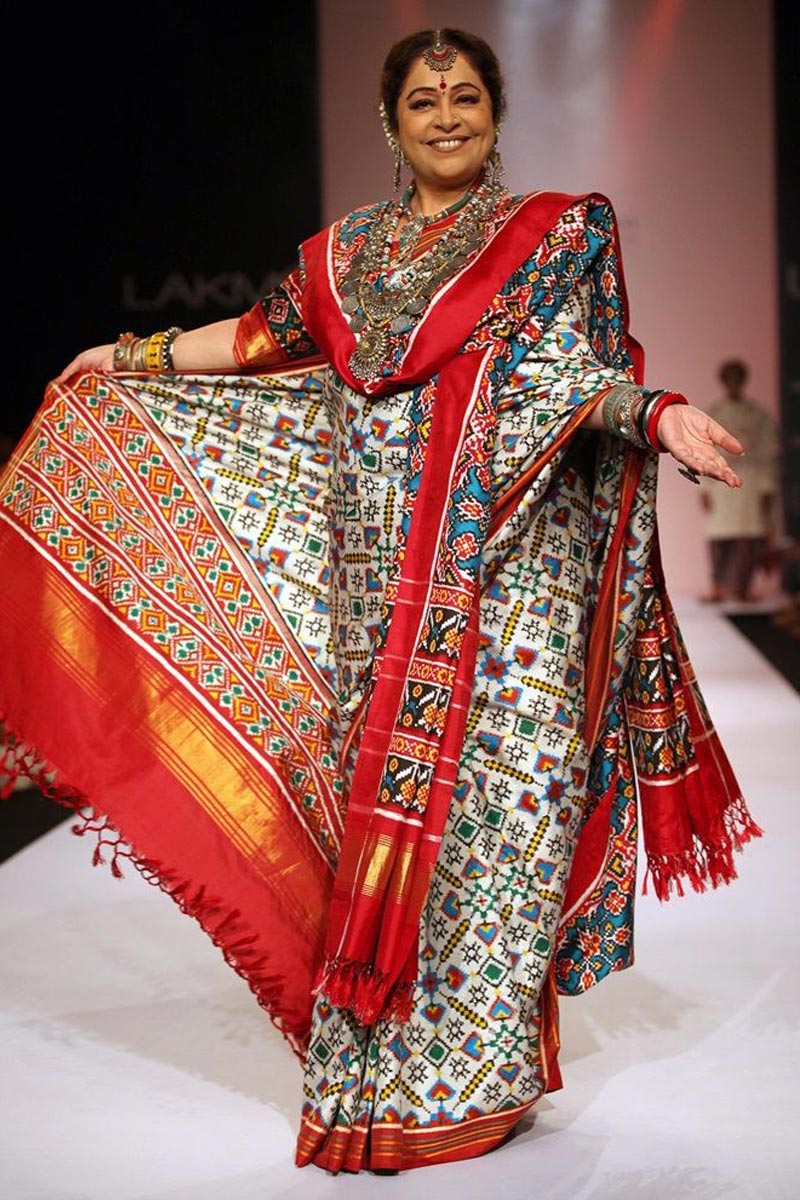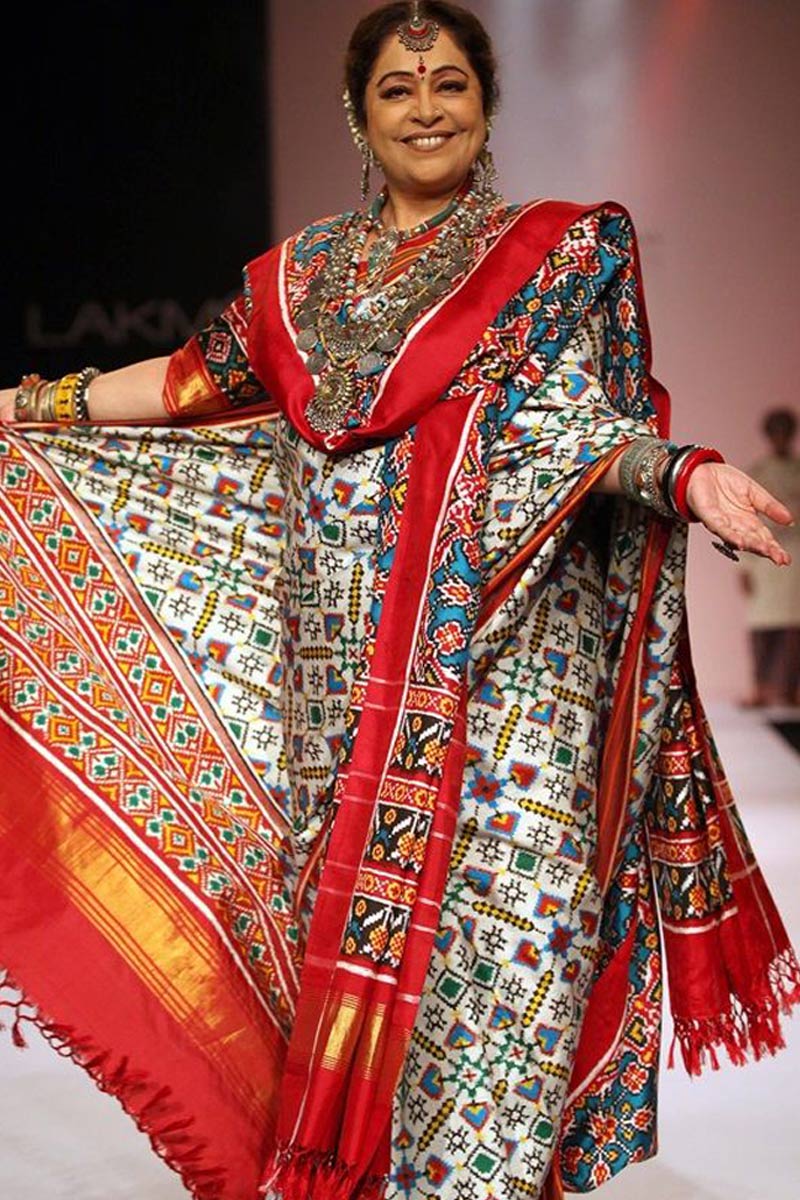 Related Articles:-
Categories: Bollywood Dresses, Border work Saree, Bridal Saree Articles, Bridal Wear Articles, Designers Sarees, Indian Ethnic Wear Articles, Indian Saree Articles, Indian Sarees, Saree Collection, Wedding Guest Indian Dresses Articles, Wedding Sarees Articles
Sorry, comments are closed for this item.