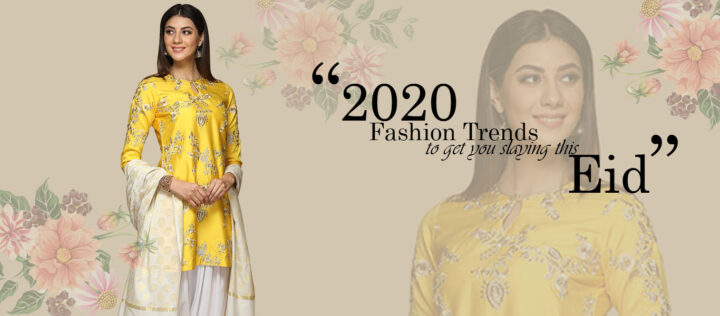 2021 FASHION TRENDS TO GET YOU SLAYING THIS EID
EID 2021 was a total blast, wasn't it?
Do you still find yourself scrolling through your phone's gallery and adoring pictures of you in a dress that seemed like it was made in heaven?
Are you still visiting and revisiting your Eid outfit wondering you would never get enough of it?
Well, if you are, it is time to stuff your gallery with fresh pictures of you draped in yet another heavenly outfit. It is time to add new beauty to your wardrobe. Ramadan 2021 is around the corner and so is the hustle and bustle for that one Eid dress! Ladies, let us find ourselves the best Eid couture from 2021's fashion trends and celebrate Ramadan in all its glistening glory.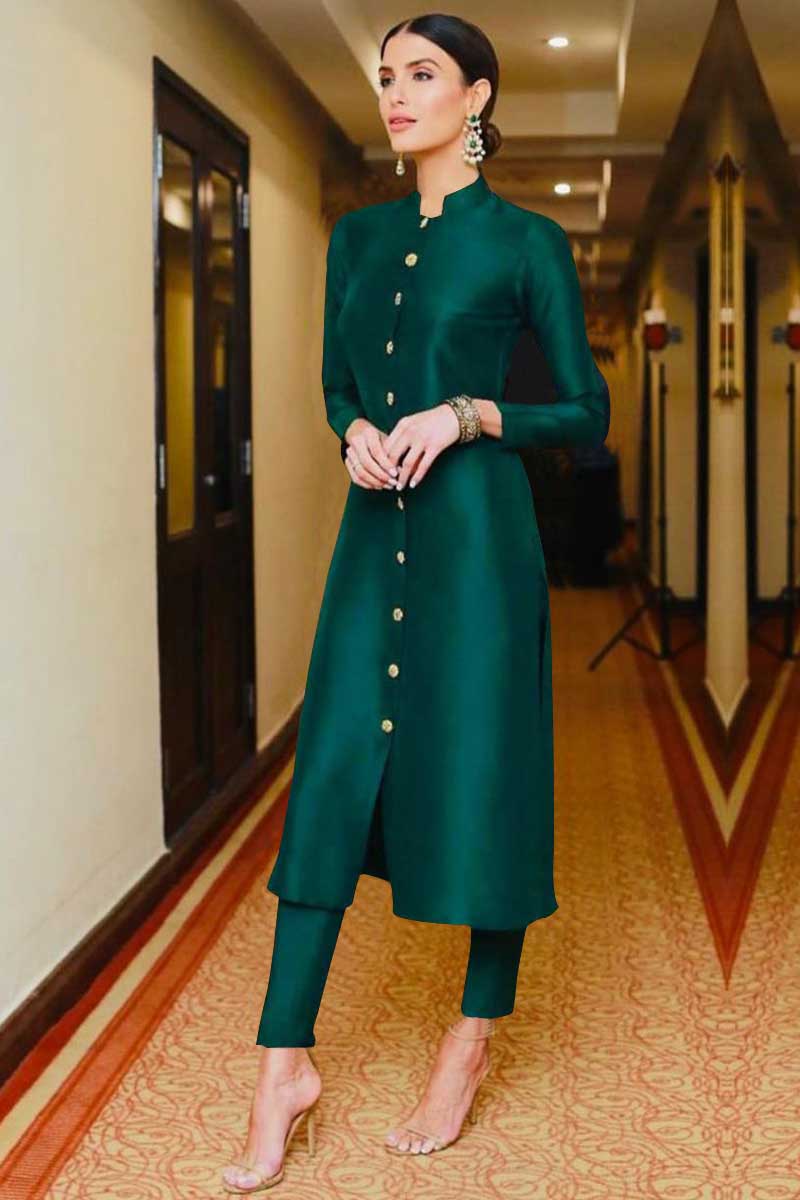 Comfortable and Elegant Khadi Dresses
Given the sudden hike in the temperature scale, a Khadi cotton Dress goes perfectly well for ladies who seek the best of both worlds – comfort and style. Khadi cotton Dress is a popular choice when it comes to elegance and feminine grace. These beauties are super comfortable if you have to work around in the kitchen. Also, these are appealing and sophisticated enough to pay festive homage to your guests.
Khadi cotton Dress comes in various patterns, styles, and designs. They display minimal but sound work through attractive embroidery, an elegant lacework of delicate intricacy. They come in bright and playful colors of summer to soothe the eye and make you feel confident and beautiful.
A whole new range of Suits
Andaaz Fashion believes in mixing fashion and tradition to form an elegant yet fresh look. The various designs of Salwar Kameez with intricate work and eye-catching drama are just the perfect pick for this festive season. Patiala Suits with bold colors will give you the right celebrating vibes with the Dupatta complimenting the look. If grace is your genre of styling yourself, then the Churidars will meet your requirement. Reviving the old trends in a bang-on avatar, the Anarkali suits will win your heart with their uniquely designed cut and comfortable fabric material. The Sharara Suits with a huge variety of choices and fresh colors will give your summer party a wonderful hint of beauty and an effortless look. Also keeping up with the contemporary and indo-western choices, we have introduced our special collection of Trouser Suits to give you the ultimate boss lady and diva vibes in one go. In case you are looking for some cool printed stuff then, we have displayed a beautiful collection of Printed Trouser Suits, Printed Anarkali Suits, Printed Churidar Salwar Kameez, Printed Plus Size Anarkali Dresses, Printed Plus Size Patiala Suits, and a lot more… This Eid make the most of our website!
A. Churidar Suits
B. Sharara Suits
C. Patiala Suits
D. Trouser Suits
How about draping the perfect Saree for this Eid 2021?
The royal colors soaked in the georgette sarees are all set to get you all the attention you deserve. With multiple colors and design choices, these sarees accompanied by a necklace or a pair of earrings from our collection will be a remarkable style statement for the evening events. All-time favorite and trending – chiffon sarees can never be the wrong pick. Summer perfect cotton sarees have been styled and designed with the perfect oomph factor to give you an effortless yet cool look. Adding to the variety, net sarees have also been introduced in a unique and classy fashion to approach your beauty in an elegant manner.
Diverse Digital Mixed Prints:
Beauties that find their way back into catalogs and showrooms every Eid! Right from fashion designers as famous as Manish Malhotra to your local tailor, everybody just happens to fall in love with Digital Mixed Printed Suits. Every year, these beauties arrive in a diverse and mesmerizing range of unique and elegantly intricate designs.
If you are a certain someone who doesn't want to store her Eid dress as an exhibit in her wardrobe but would prefer to wear it all around the year, this one's for you.
Digital Mixed Print suits are simple yet radiant. They execute the combination of regal as well as casual like a pro. It is said that your outfit tells a lot about your personality along with the occasion. With an outfit as radiant and as vibrant as such, you can slay Eid and every other special occasion that follows like a boss! Dupatta and bottoms are a complementary contrast to stylish and visually appealing shirt-like Kurtis.
Traditional and Glittery:
Planning to savor your taste for ethnic wear this Eid? Let's go traditional and still, fashionable! The term "Traditional" or "Ethnic" consists of a broad spectrum of the mainstream yet lovely dresses. Elegant Shararas, subtle yet radiant Salwar Kameez, Jacket salwar, Cigarette pants, and graceful palazzo are all too mainstream but have still managed to stay in vogue! You see, a traditional/ethnic dress is never too old for Eid.
A plain/minimally embroidered but classy kurta can be complemented with a plain salwar and a gleaming dupatta. The combination can be reversed too. Pair your elegant kurta with a subtle-looking dupatta and a salwar to keep it simple yet sufficiently loud.
Out of the box approach? We have it all…!
If a defined statement is not your pick but experimenting catches your interest, you are on the correct destination. From a variety of Kurtis to our cigarette pants, you can play with our collection to create your own look. From full sleeve blouse to lehengas and Palazzo's will surely get you compliments.
The neckpieces, earrings, and other beautiful jewelry will add glamour to your look. With a wide range of products in various designs, colors, and flexible sizes, we offer you the perfect aid to sparkle up your festive season.
So this Eid, Andaaz Fashion is determined to let your style statement reflect your personality in a celebrating manner. With the right amount of sophistication and trend, let's shop wholeheartedly for this festive season.
Related Articles:-
Categories: Abaya Anarkalis Articles, Abaya Collection Articles, Anarkali Suit Articles, Churidar Suits Articles, Indian Ethnic Wear Articles, Indian Saree Articles, Lehenga Choli Articles, Long Anarkali Articles, Pakistani Dresses Articles, Pakistani Outfits Articles, Patiala Suits Articles, Salwaar Kameez Articles, Sharara Suits Articles, Trousers Suit Articles
Sorry, comments are closed for this item.